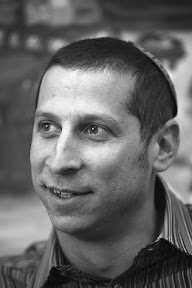 CONGRATULATIONS TO THE CAPE COUNCIL
I begin by congratulating our Cape Council on an outstanding conference, as well as the newly elected committee. In my congratulatory message to the Cape Council for the occasion, I made the point that South African Jewry owes a deep debt of gratitude to the Jewish community of Cape Town. Not only is it our mother community, where organised Jewish life first took root, but to this day it remains a vital hub of Jewish activity that caters for every aspect of Jewish communal life within a superbly organised, disciplined framework that allows for both growth and continuity.
The Cape Council, as the central representative and coordinating body of Cape Jewry, has always been served by people who combined vision, leadership abilities and experience, with a deep commitment to furthering the greater Jewish cause. This proud tradition continues to this day, with leadership of the highest calibre emerging to take up positions of responsibility on the community's behalf.

INTERNATIONAL TERRORISM AND THE AMIA LEGACY
We were very pleased to learn that Interpol have upheld six Red Notices in connection with the 1994 AMIA terrorist bombing in Buenos Aires. 85 people were killed in this dastardly attack on the headquarters of the Buenos Aires Jewish community, the most deadly on Jewish life and property to have taken place in the post-World War II era, and which has had a profound effect on Jewish communities the world over.
A Red Notice is a non-binding advisory that circulates a national arrest warrant around the world. It instructs all national police departments to aid in identifying and arresting the wanted person, with a view toward his extradition.
The international Jewish community has worked tirelessly to ensure that those responsible for the AMIA atrocity be brought to justice. Shortly before the Interpol General Assembly vote on the issue, the Board was approached by our international colleagues to take up the matter with our government. Together with our national director Wendy Kahn and Gauteng Council member Geoff Katz, I then met with Jackie Selebi, National Police Commissioner, who as it happens is also president of Interpol. We were able to present our concerns, which were well received. We applaud Interpol on upholding these notices, by which it has demonstrated a commitment to justice and maintaining peace and security in the context of international terrorism.
HILLEL NEUER A RESOUNDING SUCCESS
UN Watch director Hillel Neuer, the guest speaker at the Cape Conference, proved to be a resounding success, more than living up to the high expectations surrounding his visit. He made an equally strong impact in Johannesburg. Mr Neuer gave an enthralling overview of the battle UN Watch is fighting against institutionalised bias at the United Nations. An especially important point he made was that, despite the built-in numerical advantage Israel's enemies have at the UN, there remain many decent people who are open to persuasion once they are presented with the necessary information.